Extended Service Plan

Avoid the cost of unexpected repairs nation-wide with Extended Services Plans (ESP) from Ford on the vehicle you've purchased. You pay only a small deductible and when unexpected repairs arise, ESP pays the bill, not just in Florida, but across the country. All Ford Extended Service Plans are sold here at Karl Flammer Ford in Tarpon Springs and provides the following benefits:
* Interest-free payment options
* Backed by Ford Credit and 100% transferrable
* Honored by Ford Dealers throughout the U.S. and Canada
* Genuine Parts and Certified Ford Technicians
* 24-hour roadside assistance and rental vehicle benefits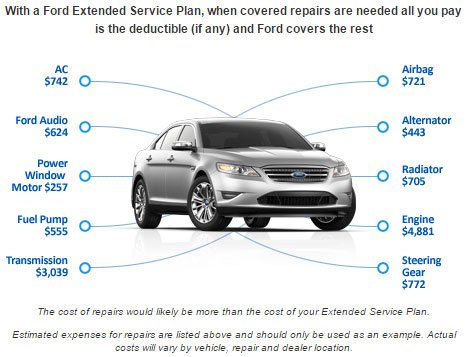 Extended Service Plan Options
There are different levels of coverage to choose from, so you can be confident there's a plan that will meet your needs.